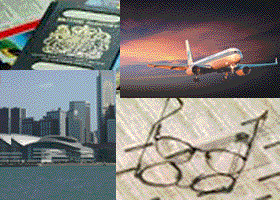 Our Mission
In coping with the changing business needs of today's global society, employees are relocated frequently. Multinational corporations rely on the flexibility of the workforce to move to where their input is most needed. However, the career and life challenges faced by the expatriate's partner often remain unaddressed.
C2You! aims to improve human mobility within international companies, by offering career and integration programs to partners of their expatriate employees.
Our programs, which are based on a unique method, provide our clients with personalized tools to help identify and achieve their career and personal goals. Our client company will maximize expatriate productivity by addressing the needs of the employee's partner, meanwhile improving flexibility of the workforce as well as retention of corporate talent.
Our Vision
C2You! will be the leading Career and Integration Services company to support the partners of expatriate employees of multinational companies in Switzerland.
Main Barriers to employee mobility are:
Dual career issues: impact of relocation on transferring expat partner's career
Children: new school and challenge to adapt to the new environment
Family/friends: leaving relatives and friends in the home country
Career concerns: continuity in career development during and after the assignment
Integration issues: new culture, language and network
Local restrictions: work permit, house ownership, governmental restrictions